Brookfield Commercial Property Management Company History
After a successful career in the public sector and private employment, Tom Grieve went into practice for himself in criminal defense, under the name Grieve Law. Word of mouth, intelligent marketing and business acumen led to growth. Soon several new attorneys and staff joined the firm. As the caseload continued to increase, choosing to rent office space in Brookfield proved too small to support operations. Adequate commercial property options were scarce and in high demand, so he decided to acquire a building and form a property management company: the Hanning Group.
Grieve Law was born and flourished in a multi-tenant building. Tom paid attention to what clients noticed, which neighbors made good impressions and what worked for clients. Client-facing space had to be at a higher standard than where the proverbial sausage was made, and it had to be done in a way resonating with the sensibilities of the Southeast Wisconsin market: tasteful and unpretentious. Or at least subtly pretentious. (It's okay to be nicer than other places but you can't be a jerk about it.)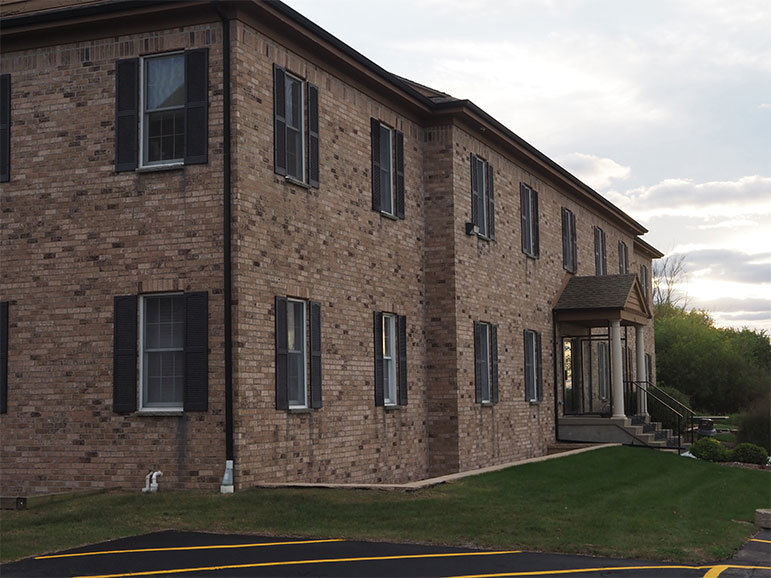 Hanning Commercial Property Management: The Beginning
After analyzing the market and where the firm was most likely to be THE MOST successful, Hanning Properties acquired its first two buildings at The Highlands (on Regency Court in Brookfield). The Highlands had an excellent location and came pre-occupied with great community of thriving tenants.
A few months' worth of renovations later, The Highlands were ready to become the crown jewel of the management group. Today with competitive office space rental rates, these buildings stand proudly as the best choice for a business looking for access to clients in Waukesha, Pewaukee, Brookfield, New Berlin and Milwaukee.
You, Here, and Happily Ever After
They say you're the sum total of the 5 people you spend the most time with. Business translation: don't surround yourself with sinking ships. If you want to join a bustling community of successful Wisconsin small businesses, contact Hanning Properties today to set up a talk-and-tour of our commercial office space for rent.
P.S. – Lunch delivery options are top notch.